If you are a new drone enthusiast looking for an affordable drone with impressive features, the 4DRC V4 drone could be the perfect choice for you.
By reading this article, you will know all about this drone such as its design, built-in components, cameras, flight performance and many other important aspects that will help you decide if this drone is right for your needs . So, let's get started.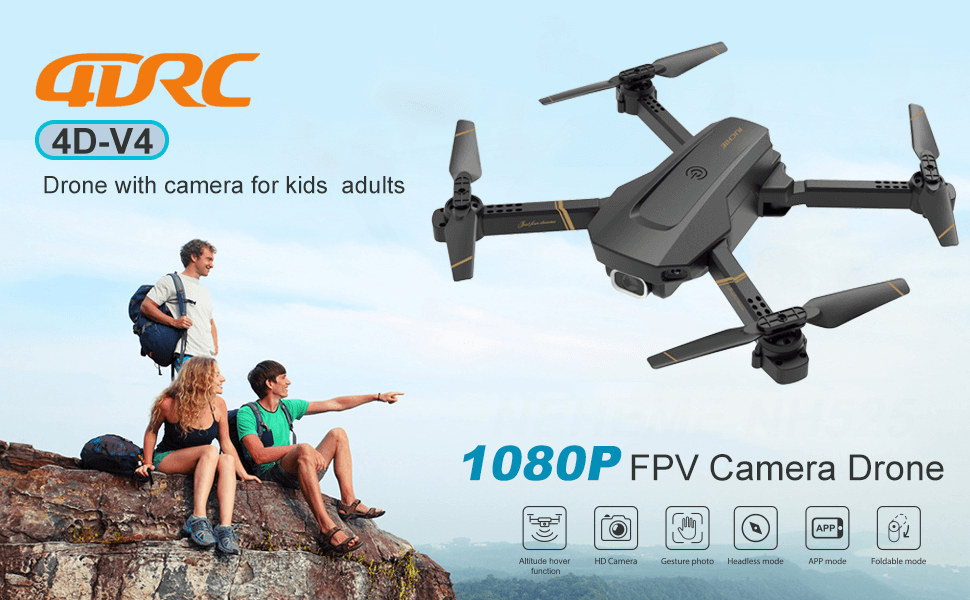 First, let's take a look at what's in the package. A 4D-V4 drone comes with the transmitter, USB charging cable, four extra spare propellers (useful for you in the future), two 1200 mAh batteries, user manual, and a carrying bag to help you pack in a nice weave Inside the box it's easy to take it from one place to another.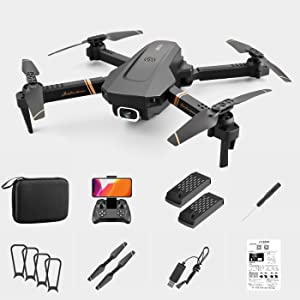 The number one advantage of the 4DRC drone compared to other drones at a similar price is the wide variety of accessories you will receive with your purchase. This will make the drone more efficient in the long term and save you even more in the future.
Design and Build Quality
You will agree that this is one of the sleekest looking quadcopters. The 4D-V4 is made of ABS material, so the body is light in weight but high in quality. It's weighs 124g, when it is not folded, it measures 8.7 by 6.6 by 1.5 inches. When it is folded, it becomes smaller than that, you will find it easy to travel with especially as it has a carry bag.
If you love taking outdoor adventures, you need a quadcopter like this one, which is easy to carry. Just pop it into your pocket and you won't even feel the weight.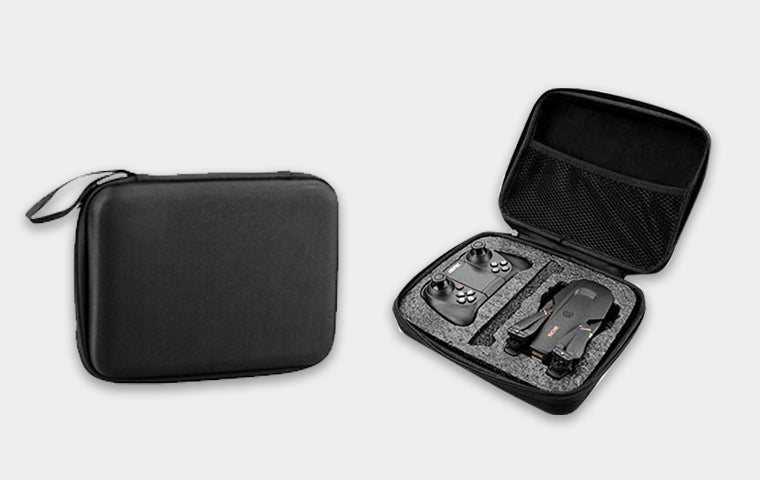 Camera Quality
This is a camera drone and the camera is one of the main reasons that people buy drones. This one comes with a 1080P resolution camera. It captures videos and photos with vivid details at a resolution of 1080p, and the great thing about it is that it has a wide field of view at 120 degrees.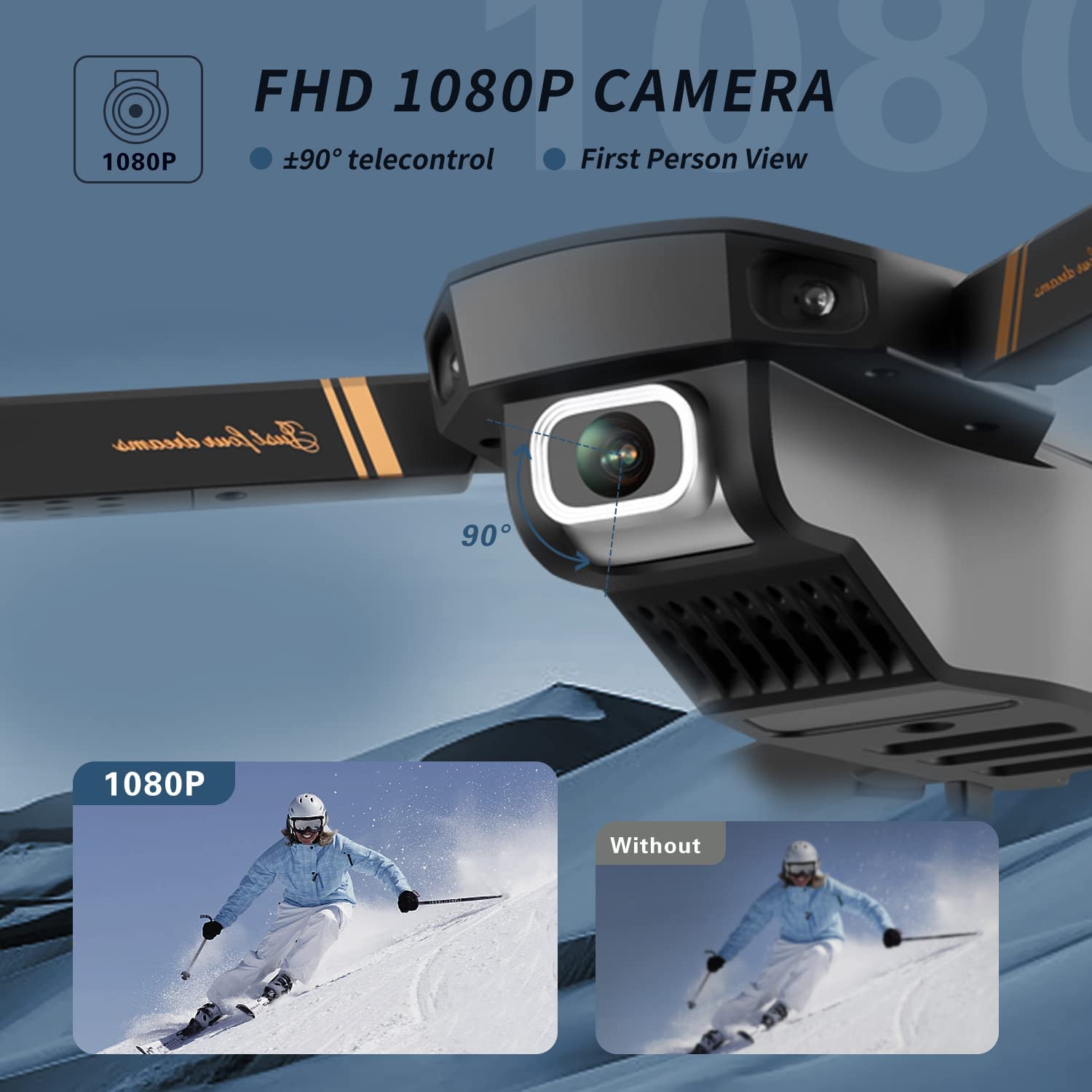 You can share your impressive footage on social media by using the drone's mobile app, and more than that, you can enjoy the FPV experience at a great range of around 80 meters. Just refer to the user manual to see how you can set up the WiFi FPV so that you can see what the drone sees.
Battery and Flight Time
You will get two batteries with this drone. Each of the batteries will offer you a great flight time of around 15 minutes so that you will get a total flight time of 30 minutes, almost as a professional drone.

When it comes to its flight time, we can say that this drone offers a good amount of flying time due to its 1200mAh batteries. You will not need to buy another battery because these two are enough.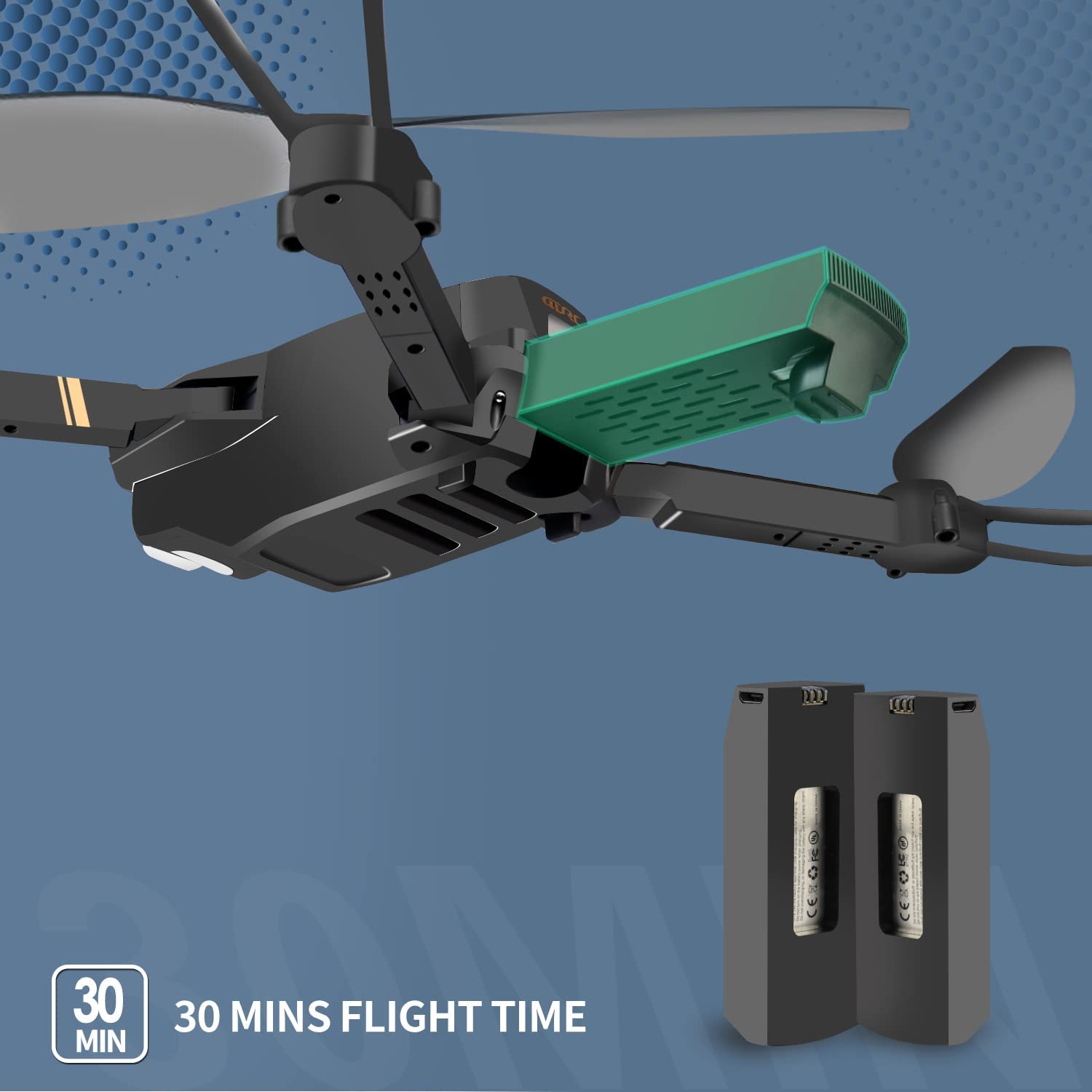 As modular batteries, they will charge out of the drone. Just use the charging cable that comes with this quad. When one of them runs out of power, you can easily switch it with the other one and continue your flight experience.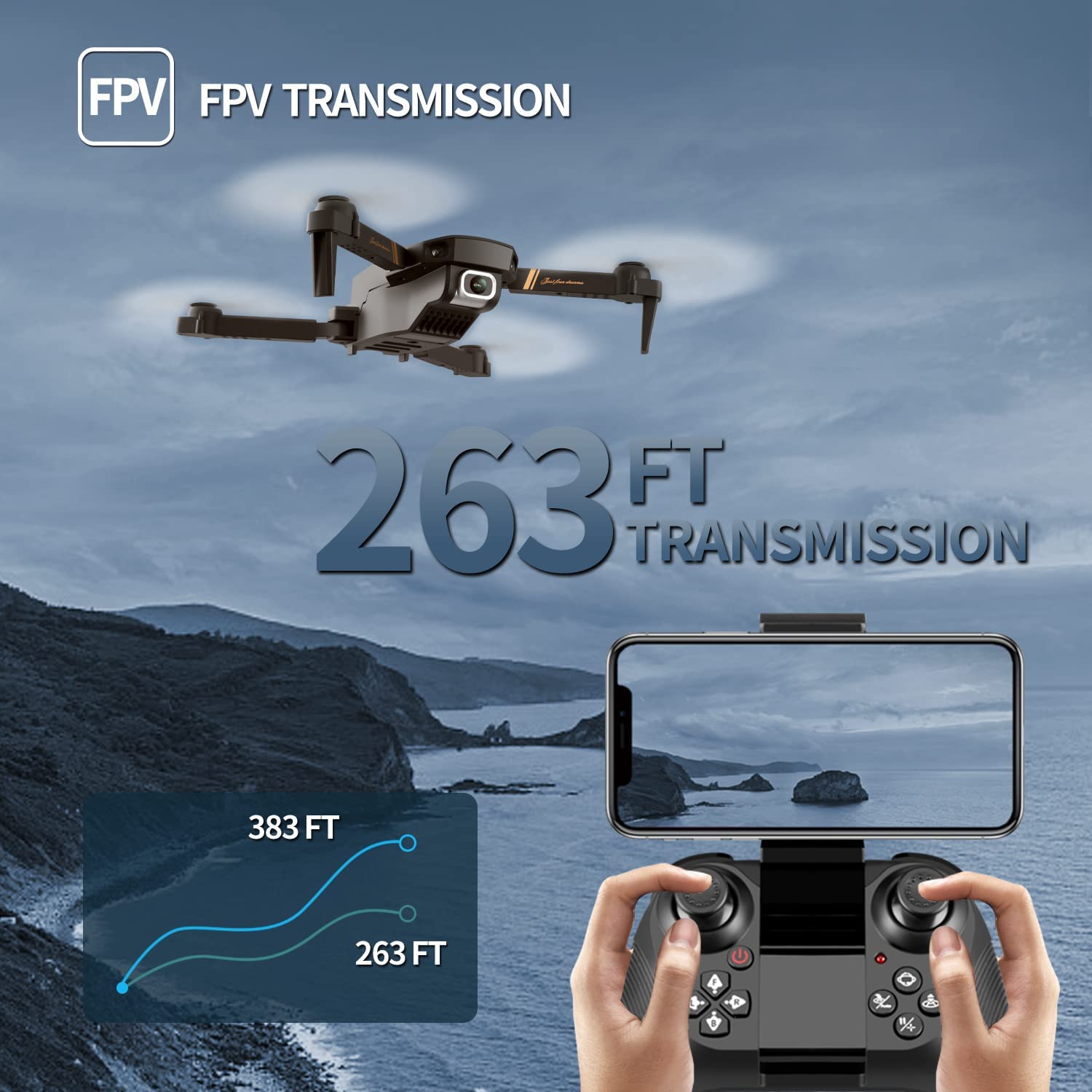 Flight Performance and Flight Modes
The flight experience you get when flying this drone for the first time is great and perfect for every beginner who wants to practice his skills. The 4D-V4 drone has multiple automation features that make it easy to fly even for beginners. Here are the most important of them:
Gesture Control
Use the victory sign to get the quad to start taking photos. You can also show it the palm sign to get it to start taking videos. You will love this function if you want to take selfies.


Trajectory Flight
On the app, you are going to find the map interface on which you can draw a route, which you would like the drone to follow. This is a good function for flying your quad in hands-free mode.


Altitude Hold
In this mode, the drone will hold a certain vertical height and fly at that level throughout. That way, you need not worry about the vertical height because the quad will hold the set height automatically. There is an optical flow sensor, which helps the quadcopter to hold its altitude.


One key take off and landing
With this key, you can bring the quadcopter home and land it or you can just get it to take off. You don't have to figure out how to fly it. If you press the one take off key, it will take off vertically and hover at a certain height.


Headless mode
Get your 4D-V4 to fly in any direction that you want without worrying where the nose faces. If you turn the quadcopter turns with you and so forth.
Conclusion
The 4D-V4 is an amazing drone that features great components, offers videos and photos and a good quality and it is also at a very affordable price, being a perfect choice for every beginner. The flight experience is great, offering a smooth and easy to control flight and it also offers a great amount of flight time that gives you enough time to enjoy its intelligent flight modes. Comparing it with the drones at a similar price, the 4D-V4 Drone is one of the best you can find.